Creating an Artful Journal

An Inner Eye Life CoachingTM Event
With Jan Groenemann and Renee Groenemann

If anything is more powerful than journaling it is creating a journal that combines images with words!
Connecting with your flow of consciousness through journaling is an effective path to self-awareness, and Art Therapists have long utilized art to help clients reach inside and bring forth thoughts and feelings that are difficult to "put into words."
This workshop gives you the raw materials (pencil, pen, paint and collage) and introduces you to  powerful  tools (relaxation, creative visualization, mind/body/spirit connection) that help you bring forth a fascinating, self-actualizing and FUN product that reflects your inner Self.
Jan Groenemann, MA, CLC,  of St. Louis, MO,  is a professional artist, instructor and Life Coach who has been guiding participants in this process for many years.  Her book, Through the Inner Eye: Awakening to Your Creative  Spirit , has been on the reading lists of many art therapy programs throughout the country including  Naropa University in Boulder, Colorado.
Jan is joined by Renee Groenemann, MA, PC-CR, E-RYT, CHT, whose expertise in mind/body/spirit connections is well known in the Cincinnati area.  Renee is owner of Spirit(ed) Growth LLC.
Some materials will be provided and a list of other items to collect and bring along will be given to you upon registration.
Join Jan and Renee in what we promise to be a fun and life enhancing day!
This is an Inner Eye Life CoachingTM  event.
Date:  September 6, 2014                                                                   

Time:  9am-5:30pm
Cost:  $125
Location:  Evendale Cultural Arts Center*
10500 Reading Road Evendale Ohio 45241 513-563-1350
*Handicap accessible.
Pre-registration required prior to August 30.
Button launches registration via Spirit(ed) Growth website.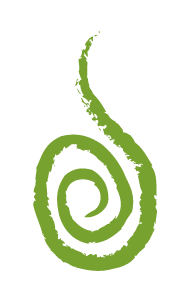 Register now!Spirit(ed) Growth Registration