Pain as Spiritual Teacher:
Approaching the Message in Pain

With Cathy Barney and Renee Groenemann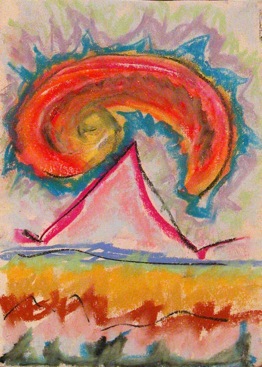 Could we actually "befriend" our [chronic] pain to the extent of learning something from it?
Chronic pain can be an overwhelming life challenge and taboo topic that leaves us feeling misunderstood, abused, fearful, sad, angry, vulnerable, confused, and unheard. As a result, and because society ignores pain, we suppress it (chemically or mentally), deny it, and move away from it. What happens if we make the choice of moving toward our pain? Of approaching it for understanding? Of bravely telling its story in safety and asking it the "hard questions"? Of exploring it with words, pictures, emotions, even seeking its personality? What might it reveal? Could we actually "befriend" our pain to the extent of learning something from it? What might be the spiritual message it brings? Could pain be… sacred?
In this first workshop in a series on chronic pain, we'll gather to do these very things: giving emotionally healing voice to our pain through guided body investigations, playing with shape and color, and storytelling. No formal art or yoga experience necessary, this is simply looking within and expressing without! Please bring a journal and yoga mat (mats will be provided for those who do not have one). Physical adaptation via chairs, cushions, and supports are amply provided for those of all body needs. Future topics in the workshop series will include the emotions and loss of trust and control that comes with pain; self-blame, suffering, and grief; and exploring boundaries and permeability.
This group is for all those suffering from chronic pain (at least 6 months), related but not limited to: auto-immune disease, fibromyalgia, chronic fatigue, arthritis, rheumatoid arthritis, polymyalgia rheumatic, MS, lupus, back injury, Lyme disease, Crohn's disease, etc.
About the presenters:
Cathy Barney and Renee Groenemann are both co-journeyers on the path of chronic pain, Cathy with fibromyalgia, and Renee with a back injury and related sleep disorder, and her spouse with RA.
Renee has been discovering the divine in chronic pain for 12 years since a fall down a flight of stairs created ongoing back issues and a pain-related sleep disorder. A life coach and counselor, Renee uses her expertise in yoga therapeutics, mindbody dialogue, embodiment, hypnosis, and EMDR as a guide for approaching and discovering peace within pained bodies.
Pain sent Cathy on a spiritual journey 15 years ago. As a journalist and artist, her self-expression revealed the sacred and universal lessons. Trained in spiritual-nurture ministry, she leads groups, retreats and workshops. Her Turtlebox Stories & Studio in Milford creatively nurtures herself, others and local, at-risk kids through the non-profit Artsy Fartsy Saturdays. She blogs regularly on life and spirituality at www.salonforthesoul.blogspot.com
Next Offering in Northside at Future Life Now.
Date:  February 21, 2015                                                                  

Time:  1-4:00pm
Cost:  $95 (**register with the code victoryoflight before December 1, 2014 for a $20 discount**)
Location:  Future Life Now*
4138 Hamilton Avenue., Suite B
Cincinnati, Ohio 45223
*Handicap accessible.
Pre-registration required prior to February 14.
Button launches registration via Spirit(ed) Growth website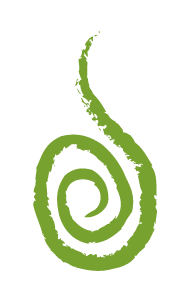 Pain as Spiritual Teacher SignupSign me up for the next Pain As Spiritual Teacher Event
**With advance notice, no-show paid registrations may be applied to future offerings at the discretion of the facilitators.  No refunds.**